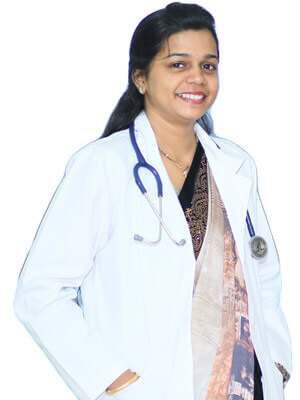 Dr. Ramya Sadaram (MBBS, DGO, PGDND) is a Clinical Nutritionist & Dietitian in Visakhapatnam. She completed her MBBS from prestigious Andhra Medical College and Persuaded her post graduation in Obstetrics & Gynaecology, also from the same institution. With five years of experience in her medical profession & realising her passion & keen interest in food and nutrition, She persuaded her post-graduate diploma in nutrition & fellowship in clinical nutrition from Apollo Hospitals, Hyderabad.
Dr. Ramya is also a member of
Currently, Dr. Ramya is the only practicing clinical nutritionist doctor in Visakhapatnam for the past two years. Being a medical doctor as well as a clinical nutritionist, Dr.Ramya mostly specializes in treating patients with food. She has an added advantage to understand exact clinical condition & their intense body chemistry, to prepare a customized diet chart, according to the medical needs & body functions. Dr.Ramya is one of the very few doctors, who has pursued a clinical nutritionist course.