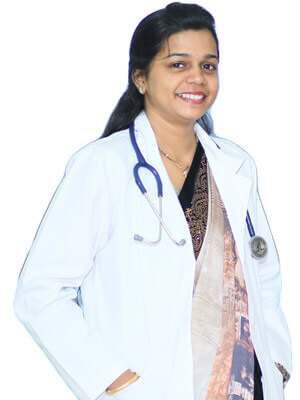 Dr Ramya Sadaram (MBBS, DGO, PGDND, FAN) is a highly skilled Clinical Nutritionist and Dietitian based in Visakhapatnam. She obtained her MBBS degree from the esteemed Andhra Medical College and pursued her post-graduation in Obstetrics & Gynaecology from the same institution. Dr Ramya has been practicing as a gynaecologist in Visakhapatnam for more than six years now.
With a strong passion and keen interest in food and nutrition, Dr Ramya further pursued a post-graduate diploma in nutrition and a fellowship in clinical nutrition from Apollo Hospitals, Hyderabad. With over six years of experience in the medical profession, Dr Ramya brings a comprehensive understanding of both medical and nutritional aspects to provide holistic care to her patients.
As both a medical doctor and a clinical nutritionist, Dr Ramya has a specialized focus on treating patients with food. This unique advantage allows her to understand their specific clinical conditions and individual body chemistry, enabling her to create customized diet plans tailored to their medical needs. Dr Ramya's expertise in both fields ensures a comprehensive and personalized approach to patient care.
Dr Ramya is also a member of